Welcome to DBS Business Systems. We are here to help you achieve digital excellence. Crossing boundaries is our business.
What follows here is our vision, our mission and our reality.
MISSION: We are totally focussed on successful outcomes for our clients. Our team is small but highly effective, made up of very experienced individuals, each skilled in multiple disciplines. We only promise what we can deliver and we deliver on our promises. We:
Deliver results in short time-frames and up against significant technology challenges
Offer genuine value through fixed-price contracts and milestone-driven remuneration
Balance innovation and risk taking with proven methods and technologies
Respect essential IT principles like data integrity, security, maintainability, deployability, testability, supportability and scalability
Use the latest technology but make sure it works in the real world.
REALITY: We excel in four specialities....
SAP EPC IMPLEMENTATION
We are the Technical Development Team of Competitive Edge International, a specialist in SAP to Primavera systems integration. We also provide sales, services and support for CEI's customers in the Australia/Pacific region. Together, we have integrated SAP with Primavera on five continents, in a wide range of industries and businesses using SAP Enteprise Project Connection (EPC). Our products - EPC Plus and EPC Synchronization Manager - add essential features and capabilities to EPC such as Process Management, Data Alignment, Transfer Preview and Performance Optimization. We aim to be - and believe we are recognised as - the world's leading experts in SAP EPC implementation.
COLDFUSION TO SAP INTEGRATION
First released in 2008, our product CF2SAP lets you rapidly integrate ColdFusion web pages and mobile apps with SAP. CF2SAP is used by clients in NZ, USA, Europe and Arabian Gulf to create a better, more accessible user-experience of SAP. CF2SAP leverages our expertise in SAP ABAP and ColdFusion web applications development. Visit the CF2SAP website here.
WEB PORTALS
Locally DBS provides business portals to a number of iconic businesses including Air New Zealand (Engineering), Realestate.co.nz, Livestock Improvement and Navico. These are all based on the DBS Business Portal, a platform which enables rapid development of secure intranet-, extranet- and internet-based business systems.
JOB TRACKING
Our Job Tracking Suite is designed specially for Housing New Zealand Maintenance Contractors to manage their work. This software helps them operate more efficiently, achieving high levels of Housing NZ contract performance, responding promptly to responsive and urgent jobs, managing scoped jobs efficiently and meeting Housing NZ's quality assurance targets and KPIs. The backend is a comprehensive database of contractors, subbies and trades coupled with a property information database able to handle alerts and hazards. The front end is a portal for sub-contractors and a set of mobile apps for managing scoped, responsive and QA jobs in the field.
IN FOR THE LONG HAUL
REALITY: We are here in the long term, to support the software we build.
The average life cycle of a bespoke software product is around 10 years. Some of our clients have been with us for longer. We put that down to our core values, which closely reflect the NZ way of doing things:
Designing and building systems which really work
Putting our clients' business requirements and users' needs first
Being willing to solve problems which others find too hard
Making the most of limited resources by getting on with what matters
Responding quickly and effectively to support requests
Considering the whole business process, not just fixing parts of it
Building modular, scalable software which can be adapted and used in different scenarios
Reducing software maintenance costs by investing in reliability
DBS Business Systems is a Digital Technology Consultancy based in Auckland, NZ. We are proud of our city and inspired by our surroundings, as illustrated by the beautful images on this web page.
The company was founded in 2000 by Angus Scott-Knight and Shane Mitchell.
ANGUS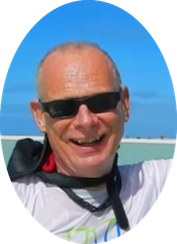 Angus Scott-Knight is a senior IT professional with 20+ years experience. A skilled system analyst and data architect, he has been responsible for the design of many successful systems. He has significant experience in SAP development and integration having worked with SAP clients around the world to improve their processes. His current interests include corporate governance and researching the potential of new digital technologies.
SHANE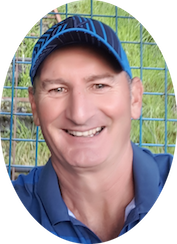 Shane Mitchell has over 20 years experience in software development and systems integration and is skilled in multiple programming languages and paradigms. Shane's specialty is the design and implementation of complex enterprise-level systems. He has worked on SAP systems throughout the world. Shane most enjoys developing web-based systems that improve life for end users.